Claymore season 1 was released on April 4 2007, and has lived it's glory days to the best but Is That All There Is To The Anime ?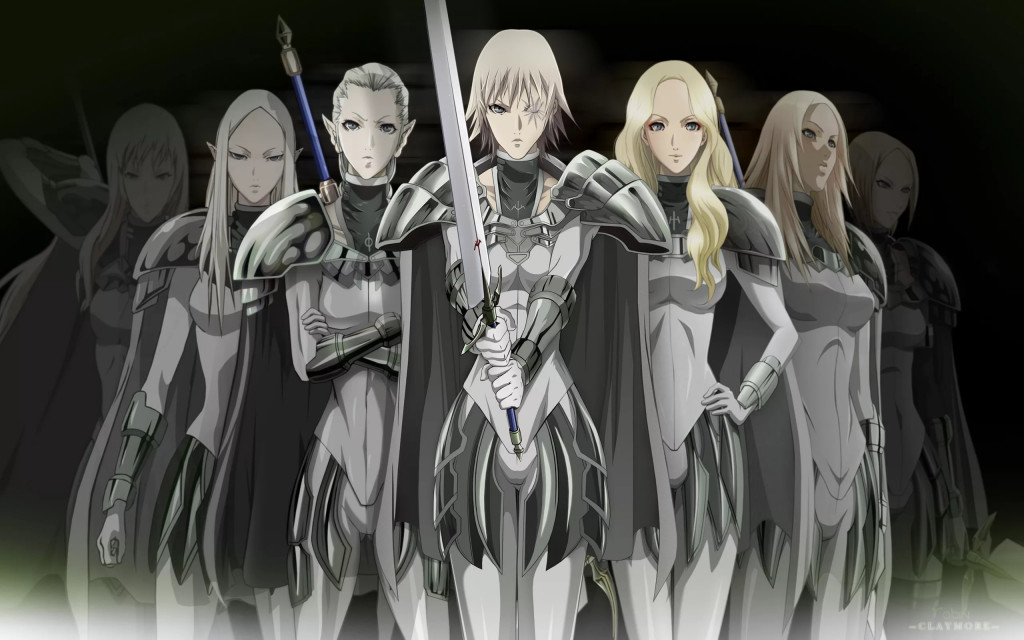 More often times, I take a look at Action Packed anime with great caution and I realize some of the creators of these shows take the easy way out.
They will create a very amazing plot with wonderful scenes including Action Packed scenes and high production emotional scenes. Yes, it is entertaining down to the last detail especially when you've got lots of time to kill then you just sit there soaking yourself up with the adrenaline the anime has to offer but in the end it's the most basic form of entertainment.
So when I first came across Claymore I thought, "Hmm okay another action-filled shounen, let's see what's so great about it". I admit I wasn't really putting much expectation into what the anime had to offer but my loss because I was more than surprised at what I was offered, then I finally understood what they meant by "Don't Judge A Book By It's Cover".
One of the things about Claymore that got me all fired up was it's consistent character development. I mean, yeah there are many shounens out there with tons of action-packed scenes from start to end but little or no character development throughout the series but Claymore changed that, of course the anime has lots of well developed sword-action scenes but that's not the best part, I realized that every fight scene that pops up every now and has some meaning to it and not just to the protagonist of the anime but to all the characters themselves. Fight scenes don't just happen for no reason and Claymore has made that point well known to it's fans, through the first episode to the last episode down to the last action scene, all characters kept showing remarkable development that didn't just benefit them but also brought the Anime title's "Claymore" meaning to life.
'Claymore' season 1 was released on April 4, 2007 and for the next six months, 26 episodes of the anime were released, with each one being at least 23 minutes long. The manga went on for a while after this and ended with close to 155 chapters. A lot of the times, anime are made only for the sole purpose of promoting the source material. 'Claymore' is probably one of those anime because it has been more than 10 years now and we haven't heard anything at all about it. So the anime ending on a huge suspense was just for nothing. At this point, a second season of claymore coming in 2021 or 2022 seems more like a distant dream than a reality.