Hataraku Maou Sama season 2 to be released in 2021, but fans are wondering When exactly is it going to be released ?, Let's find out
The anime announcement took place at Kadokawa Light Novel Expo 2020, which was delayed from October to March 6 and 7, 2021.
The amount of Episodes the season 2 of The devil is a part timer hasn't been announced to the public just yet, but in the best possibility it could be multiple of cours. Considering how much source material is available for the anime sequel it's very much possible there could be multiple cours. Hopefully, the production schedule will build in breaks to keep the quality high. A "split-cour" is where a single anime season takes a multi-month break before resuming TV broadcasting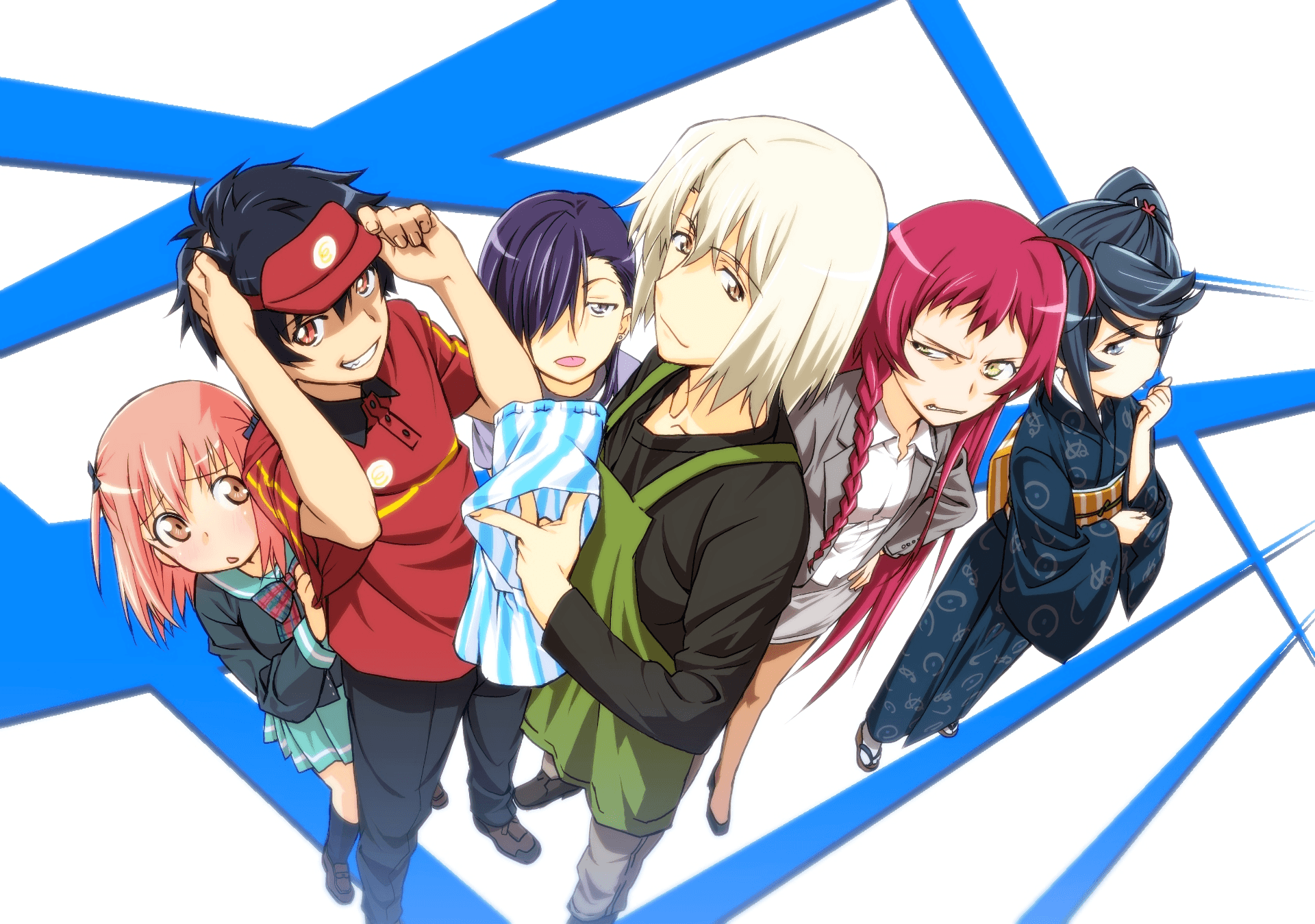 The second season will feature a returning Japanese voice cast:
Ryota Ohsaka as Sadao Maou/Demon King Satan
Hikasa as Emi Yusa/Heroine Emilia
Nao Touyama as Chiho Sasaki
Yuki Ono as Shirou Ashiya/Demon General Alciel
Hiro Shimono as Hanzou Urushihara/Demon General Lucifer
Kanae Itou as Suzuno Kamazuki
As of the last update, Kadokawa, Studio White Fox or any other company related to the production of the anime has not yet officially confirmed The Devil is a Part-Timer Season 2 release date. The production of a Hataraku Maou-sama! Season 2 sequel was announced in early March 2021 and we are still waiting in eager expectation for the release.
Once the news is officially confirmed this article will be updated with the relevant information.
In the meantime, it's possible to speculate about when The Devil Part-Timer Season 2 premiere date will occur in the future. It's not confirmed yet but it's possible that a studio other than White Fox is handling the second season.
Since the second season was announced in March 2021 it's still possible The Devil is a Part-Timer! Season 2 release date will be in Fall 2021. Otherwise, the release will be in 2022.
Credit: monstersandcritics