Boruto trended worldwide as it releases it's latest episode 217 which revealed Naruto vs Isshiki in a satisfying fight scene.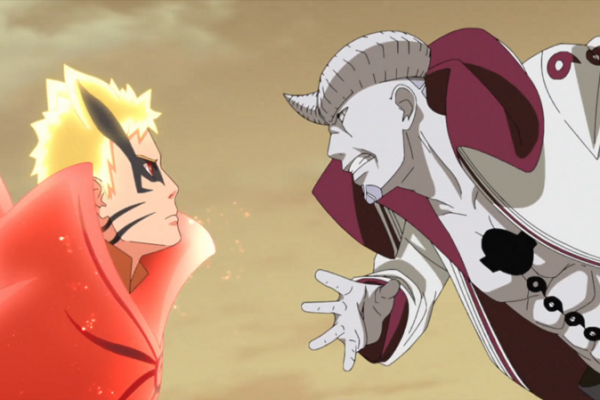 Naruto fans couldn't contain their excitement after watching Boruto: Naruto Next Generations Episode 217, which featured an all-out battle between Naruto in his powerful Baryon Mode and the sequel series' primary antagonist, Isshiki Otsutsuki.
The extravagantly animated fight received an overwhelmingly positive reaction from most fans for both its exciting action and its emotional storytelling. The fight sees Naruto utilizing his deadly but dangerous new form, Baryon Mode, which was first shown in the previous episode, to get the upper hand on Otsutsuki. Baryon Mode allows Naruto to mix his chakra with Kurama's, a risky process that can potentially drain the Hokage's overall lifespan, but gives him access to a new form of energy that is so powerful that it shocks even Sasuke and Isshiki. The episode also features numerous flashbacks to Kawaki's past, as the young ninja compares his relationship with Naruto to the brutal treatment he received from Jigen/Isshiki, who raised him.
Several of the animators who worked on the episode couldn't contain their excitement for it either, and posted their rough early animations from the fight so that fans could see the work that was put into the bringing the fierce melee to life. Artist Mitchell Gonzalez stated that they have been a fan of the series since they were a kid and happy to be a part of the episode.
The episode was produced by Studio Pierrot, who has been animating Naruto since the original anime adaptation debuted in 2002. The episode was directed and storyboarded by Nozomi Fukui, who previously worked on various movies in the Naruto franchise, as well as on Bleach and Pokemon.
Boruto: Naruto Next Generations is a sequel to Masashi Kishimoto's original Naruto manga, which is one of the best-selling manga series of all time. The series takes place after the events of the original series, and centers on the teenage son of Naruto and Hinata, Boruto. Boruto has become a successful series in its own right, managing to sell over 1 million copies in its first year of publication.
Current episodes of Boruto: Naruto Next Generations are simulcast on Crunchyroll. Earlier episodes of the series can also be streamed on Hulu.