In the world of Black Clover, magic is everything. Magic determines the rank, status and respect everyone has in society. The highest respect one may attain is becoming a truly powerful magic knight. Nobles and commoners alike hone their magical abilities in pursuit of protecting their Kingdom and becoming strong.
All of the Magic Knight Squads are revered for their strength and renown, except for the Black Bulls. The Black Bulls are a group of misfits and trouble makers that are looked down upon by others. Founded by Yami Sukehiro, the Black Bulls are a truly unique Magic Knight squad that has plenty of powerful warriors.
In Black Clover, the members of Black Bull may be looked down on by others but they are a force to be reckoned with. Today I rank their strongest members from weakest to strongest.
14. Grey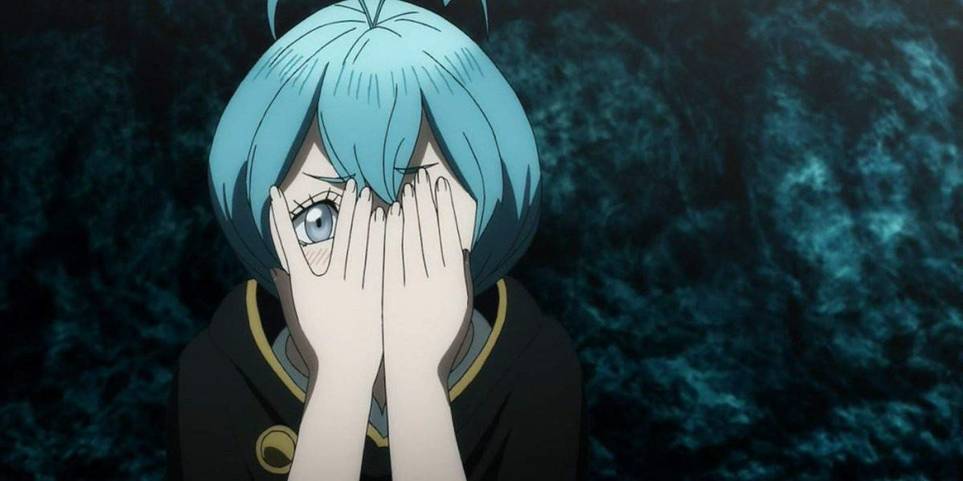 Looks can be deceiving, so don't ignore Grey for even a moment. Grey was originally portrayed as a super creepy fat guy who everyone was afraid of, but during the Seabed Temple, she revealed that she was actually a shy, cute girl with blue hair.
Wielding transformation magic, Grey can transform anyone or anything into anything else she wishes. For most of the story, she was relegated to the background, but after the elves are revived Grey really showed her passion and love for the Black Bulls. Grey does lack the power of her peers, but her versatility and utility make her an excellent partner for any of the Black Bull members.
13. Finral Roulacase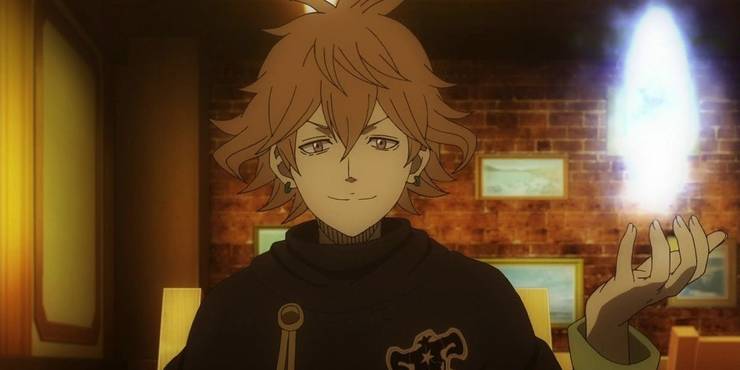 Every Magic Knight Squad needs a mode of transportation and Finral has you covered. He is a spatial Magic Knight who is able to create portals for transportation. Finral is part of House Vaude and while he is the eldest brother, his parents were disappointed at his lackluster magical ability. His brother Langress grew to resent him and they became bitter rivals.
Like Grey, Finral is more of a support Magical Knight that helps the frontline fighters win. Plus portals make everything better.
12. Gordon Agrippa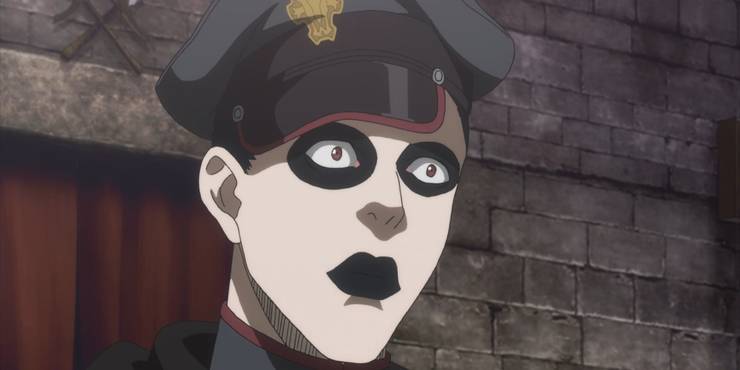 Gordon Agrippa is a strong member of the Black Bulls that can control poison magic. Gordon grew up in the Agrippa family and lived a lonely life. Not fitting in with his family, Gordon left his home to join the Black Bulls and treats them as his family.
Thanks to the power of friendship and his families expertise on curses, Gordon is a powerful member of the Black Bulls. His poison magic is extremely useful in battle and he has the advantage in stamina battles where he has to outlast his opponents. His extended knowledge of curses is a powerful asset in battle as well.
11. Vanessa Enoteca
The witch of the Black Bulls, Vanessa Enoteca is a thread Magic Knight that can manipulate and control the fate of a battle. Hailing from the Witches' Forest, Vanessa grew up as the favorite of the Witch Queen, which left her imprisoned in a cage. With the help of Yami, she escaped from her prison and became a proud member of the Black Bulls.
Thanks to her Red Thread of Fate magic, Vanessa makes an excellent support magic knight. If push comes to shove though, she can control the flow of battle and protect her fellow Black Bulls.
10. Zora Ideale
Zora Ideale is a 3rd class Magic Knight who has the ability to control ash magic. His father was the first ever peasant to become a Magic and through a series of unfortunate events that results in his father's death, Zora has a deep hatred for nobles. Zora's specialty is trap magic and he spends most of his time during a battle setting traps and analyzing his opponents strategy. He is able to use his magic sparingly and has a huge amount of magic.
Due to his sharp intellect and his challenging upbringing, Zora is great at psyching out his opponents and setting deadly traps, even for the most deadliest of foes. Royals beware!
9. Magna Swing
Magna Swing is a 5th class Magic Knight and specializes in fire magic. He grew up in the village Rayaka and joined the Bulls to the surprise of his village. Magna is a punk and he is not afraid to show it. He uses his fire magic to create a bat and fires fast balls of pure fire at his foes. All of his attacks pack quite a punch and if you ever fight him on a bad day you're in for a rude awakening.
Magna is best utilized when he teams up with another Magic Knight, like Vanessa or Luck. Don't underestimate this fiery youth, you might just get burned.
8. Henry Legolant
Henry Legolant is a 5th Class Junior Magic Knight who is tucked away in the depths of the Black Bulls hideout. Due to a rare condition, any magic that he is in close proximity too will be absorbed by him. Henry's body is super weak and he will die if he doesn't get plenty of magic to feed on, and because of his condition it isn't until the Elves revenge arc that most of Black Bulls find out about him.
Henry has recombination magic which allows him to take objects and combine them in whatever configuration he wants them in. For example, Henry can transform the Black Bull's hideout into a mech. His versatile magic and his dangerous condition make him a valuable player on the battlefield.
7. Gauche Idlai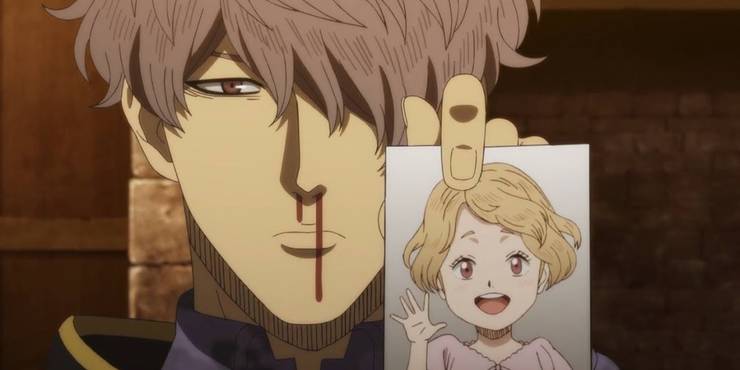 Gauche Adlai is a 1st Class Junior Magic Knight who really loves his little sister. Gauche was born as a noble in house Adlai, until an unfortunate accident killed his parents. Another royal family stole their wealth and Gauch and his sister, Marie, end up on the streets. To protect and provide for his sister, Gauch joins the Black Bulls with Yami's invite.
Gauche wields mirror magic and can use his mirrors to reflect energy attacks at his opponents. His most famous attack is, "Mirror Refrain" and is absolutely devastating, especially when combined with his mirror eye magical tool. He can a little tough to get along with, but he one of the most powerful members of the Black Bulls.
6. Secre Swallowtail
Secre Swallowtail was the servant of the very first ever Magical Emperor of the Clover Kingdom. Taking the form of an anti-magic bird, Secre watched over Asta to make sure he was safe. It wasn't until the Demon came back that she showed her true form to Asta and she became an official member of the Black Bulls.
Secre's specialty is sealing magic as she is able to open and close any magic or items and even had the power to seal the first Wizard King in stone. Secre also has access to healing spells and is a top tier support magic-user. Don't underestimate this little bird or you just might be surprised.
5. Luck Voltia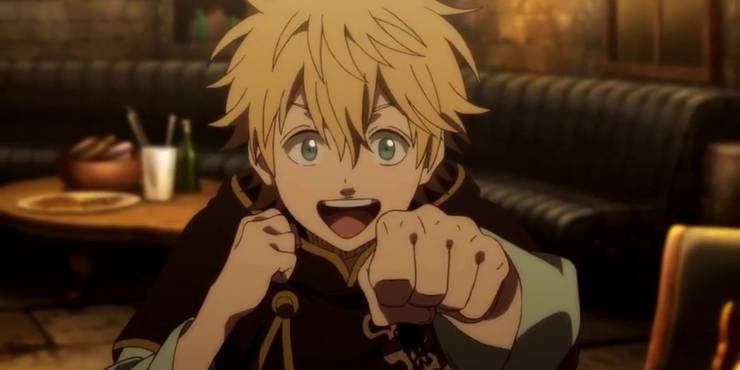 Luck Voltia is a 5th Class Junior Magical Knight who has a knack for battles. Luck was a simple kid, only craving battles and troubles from anyone he met. Due to this fact, Luck was ostracized and it wasn't until he joined the Black Bulls that truly felt at home.
Luck specializes in lightning magic, he can use lightning as a projectile or as reinforcing magic. Luck's main strategy is to go all out, and he uses his lighting to increase his speed and power. Luck is an excellent one vs one fighter and he is by far one the most aggressive fighters the Black Bulls have. His lightning hits hard and his knack for battles makes him a formidable foe.
4. Charmy Pappitson
Charmy Pappitson is a 1st Class Junior Magic Knight that is a dwarf-human hybrid and as such, is able to use two different magic types. Charmy has access to cotton and food magic, the latter was learned after her battle with the possessed Magic Knight Captain of the Aqua Deer. Cotton Magic allows her to create and control cotton at will and can even create sheep to fight for her. Food magic allows her to consume any other magic and restore her own magic.
Charmy's ability to wield two different kinds of magic make her extremely versatile and unpredictable. Her mana pool is so high, that even an elf was intimidated by her power.
3. Noelle Silva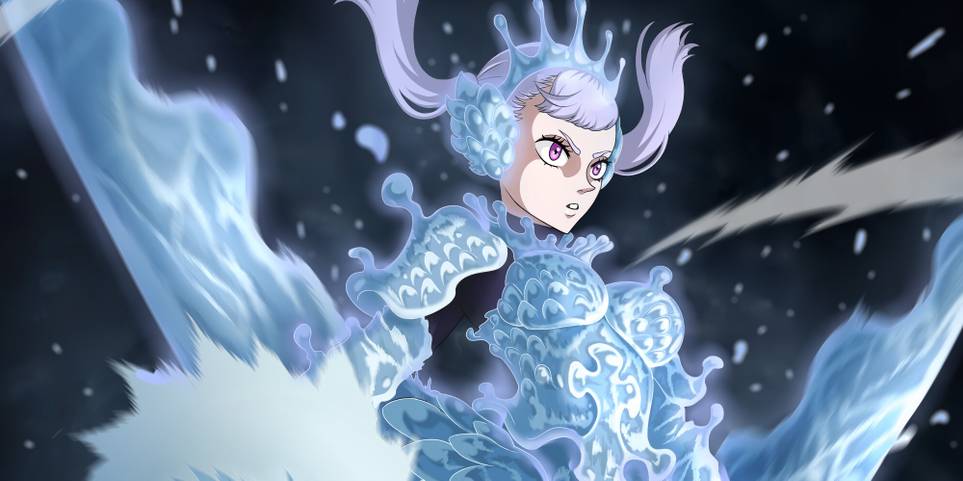 Noelle Silva is a 3rd Class Junior Magic Knight who is the second daughter of the royal house Silva. She is proficient in water magic and has a huge pool of mana, because she is a royal. Since birth, Noelle has had trouble controlling her magic, but after meeting Asta and joining the Black Bulls, she has gained mastery and can cast a variety of powerful spells.
Spells like her water barrier and her, "Sea Dragons Roar", are powerful spells that utilize her deep mana pool. Her most striking spell is her Valkyrie armor, which envelopes her body in water and gives her a powerful water lance. Noelle is a great fighter on her own, but with the other Black Bulls, she is nearly unbeatable.
2. Asta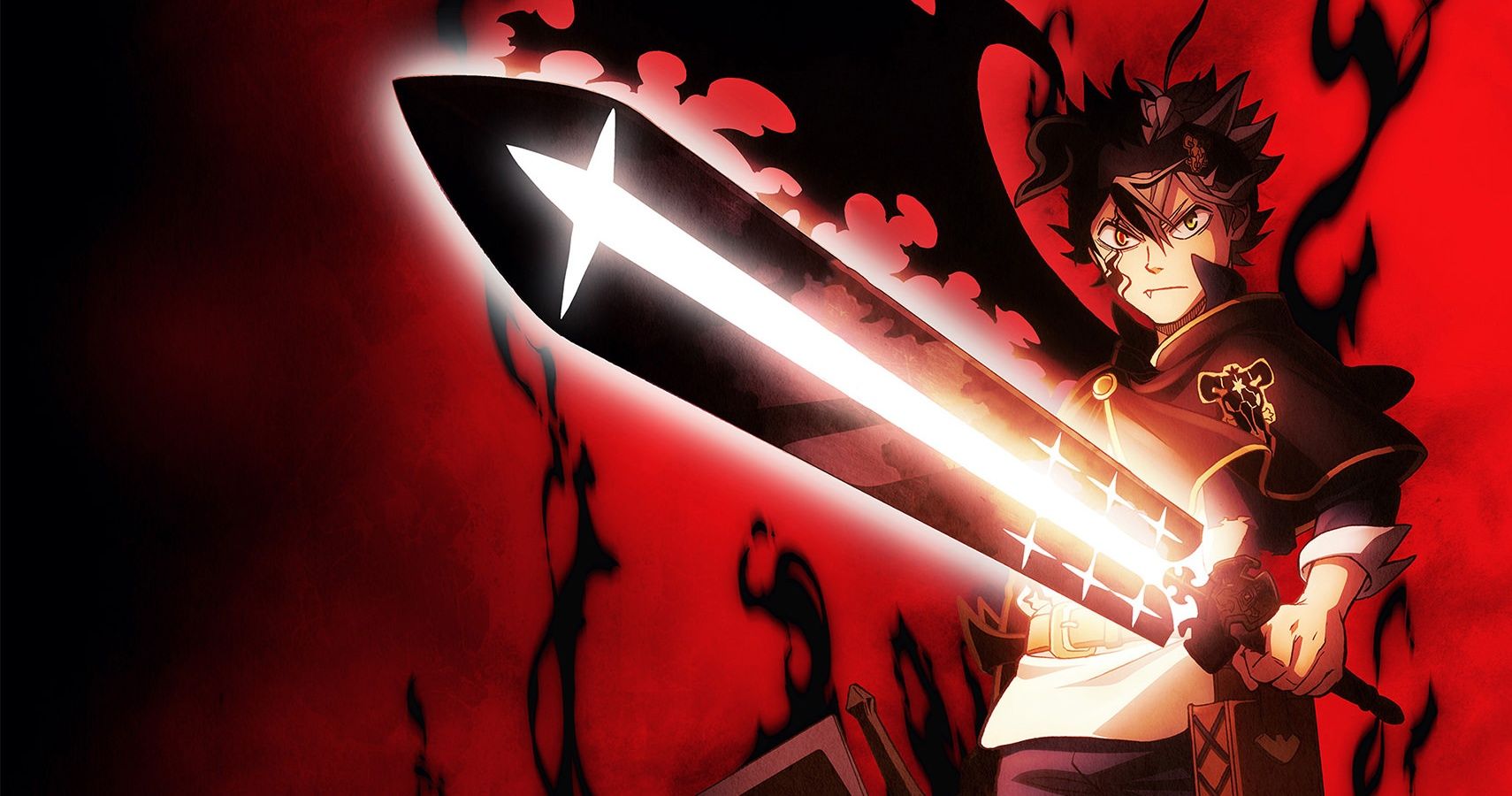 Asta is a 3rd Class Magic Knight and wields the rare five-leaf clover grimoire. In a world where magic is everything, Asta was born with no magic at all, but to even the playing field Asta has access to one type of magic. Due to his toned body and discipline, Asta can conjure anti-magic swords to dispel any magic his blades come into contact with.
Since Asta is the antithesis of the magic world, he is extremely powerful. He has access to a short sword, claymore, and greatsword and they have different ways to cancel out magic. Not to mention he has a powerful demon form as well. With this power, Asta will become the Wizard King.
1. Yami Sukehiro
Yami Sukehiro is the titular Captain of the Black Bulls and one of the most powerful Magic Knights in Black Clover, Period.
Yami has the ability to manipulate and control dark magic. He hailed from the distant Hino Country and has developed the ability to sense Ki. Yami can use dark magic to cut holes in reality and create devastating attacks like Dark Cloaked Dimension Slash which single-handedly killed an opponent that the rest of the Black Bulls could not defeat together. He can also use dark magic to enhance his strength and speed, plus he is a master swordsman. Yami is a raging bull that tops off the Black Bulls.